Washing carpets and rugs – why is it worth outsourcing it to a professional company?
Thorough cleaning usually takes place in spring, and then only for Christmas. However, it is worth cleaning thoroughly more often – to keep your home as clean as possible. Washing carpets and rugs is very often one of the elements of thorough cleaning. It is very important not only in terms of aesthetics, but above all in terms of health – allergens, mites and all bacteria. Is it better to clean carpets and rugs yourself or use the services of a professional company? What is the cost of using a carpet and carpet washing company?
How to clean carpets and rugs well?
Carpets and carpets are an element of equipment that fulfills many utility functions. Of course, carpets and rugs get dirty not only from food that accidentally lands on them, but also from everyday normal use. Of course, it is best to remove all dirt and stains from carpets immediately. But what to do when this is impossible?
The easiest, and at the same time the simplest, method of removing dirt from the carpet is the classic vacuuming. It should be remembered, however, that this method only removes some dust, hair or other "volatile" dirt. Depending on the pile of the carpet or rug, you must have at least a few different vacuum nozzles. Carpets need to be vacuumed almost every day if there are small children or pets in the house.
Very often, vacuuming alone is not enough, because it happens that the dirt penetrates deep into the carpet, so it is necessary to clean it more thoroughly. To be sure about the removable dirt, it is worth washing carpets and rugs at least twice a year.
Washing carpets and rugs – why outsource it?
There is a widespread belief that no one will wash a rug or rug like "me". However, it is neither good nor cheap in the long run. Home washing rugs and carpets takes a lot of time (often at least several hours), physical effort and the purchase of appropriate preparations for washing carpets and carpets. Unfortunately, choosing a detergent for washing carpets and rugs on your own can be quite a challenge, because the wrong detergent can damage or even discolor the rug and carpet. When washing carpets and rugs by yourself, it is very difficult to rinse all the chemicals used for washing.
After washing it yourself, you can never be sure that the carpet and carpeting have been cleaned satisfactorily. Therefore, a much better solution is to use the services of a professional company that will use professional and effective washing agents. Professional washing companies not only clean but also dry very large carpets.
Advantages of using the services of a professional company that washes carpets and rugs
Professional companies will wash not only natural carpets, but also artificial ones with short and long pile. Depending on the customer's preferences, washing rugs and carpets can take place not only in the laundry room, but also at home. It is worth taking carpets with long pile and very dirty ones to the laundry. In the laundry room, carpets are:
mechanically shaken out of insoluble dirt
washed thoroughly in a water bath
dried under appropriate conditions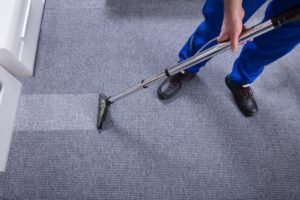 The service of professional carpet and carpet washing with access to the customer's home is very convenient, fast and effective. However, the most important thing is that the customer's home washing service is very safe for the carpet, floor covering and flooring. Washing companies very often use the extraction washing technology to wash carpets and rugs, which allows for very thorough cleaning of the carpet and the carpet without the slightest risk of soaking it.
Professional companies use only safe and effective detergents that are adapted to the material. The sensitivity of the material to detergent is also the most frequently checked.
How much does a professional carpet and rug washing cost?
The price for washing a carpet or carpet is often dependent on several factors. One of the most important is the size of the surface to be cleaned and the washing method (dry or dry). The length of the hair also affects the price, the price for washing carpets and short-pile carpets is much lower than those with long pile. The higher cost for washing long-pile rugs and carpets is due to the greater consumption of detergents and greater difficulty in cleaning.
The average price per square meter of carpet or carpet cleaning is PLN 10-13. The price of cleaning usually includes stain removal. However, in the case of numerous and very stubborn stains, an additional fee should be taken into account.
In most companies, the cost of the carpet to be cleaned should also include the commute of the cleaning company's employees to the house.
Washing carpets and rugs is not only aesthetic, but also health issues. Therefore, it is worth having only a professional company to wash carpets and carpets at home – thanks to this you can save time and money.